They say the best ideas come to us in the shower. And architect and author Donald M. Rattner says homeowners and design pros who really want to make the most of those bathing brainstorms should keep lighting in the bathroom minimal and install a waterproof notepad on the shower wall for capturing any inspiration that bubbles up mid-shampoo.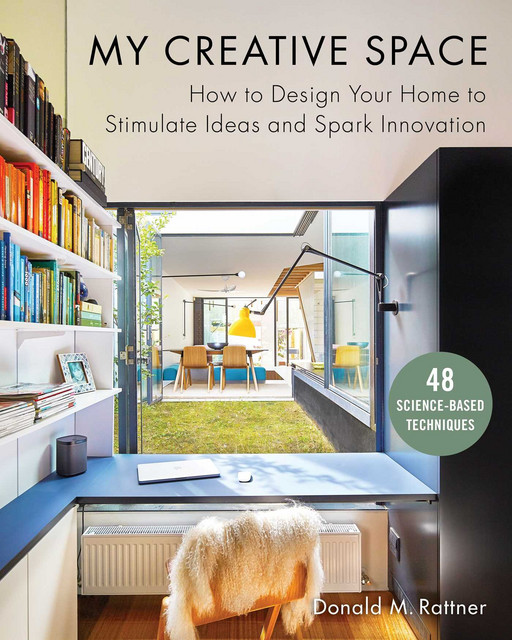 Those are just a couple of the creativity-inducing home design tips Rattner has included in his new book, My Creative Space: How to Design Your Home to Stimulate Ideas and Spark Innovation.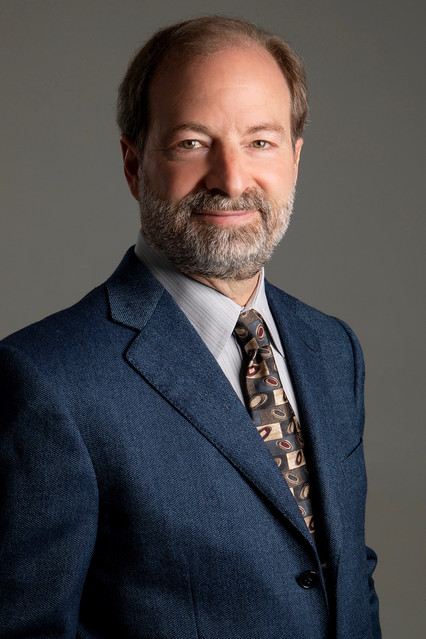 Donald M. Rattner
We recently spoke with the Connecticut-based Rattner about why the home has so much idea-generating potential — for professionals and hobbyists alike — and what he's learned about how homeowners and design pros can tap into it.
Jennifer Pacca InteriorsWhy Design for Creativity at Home?
Although there have been plenty of mainstream articles about the research done on design that boosts creative thinking and productivity in commercial office spaces, Rattner noticed that the studies on home features that do the same were mostly hidden away in academic journals. But the home, he found, is often more conducive to creativity, so incorporating choices that can spark innovation there can be an even smarter investment, particularly since more people are working from home.
People tend to let their guard down at home, where they feel most comfortable, and it's then that creativity can flow most freely, Rattner says. To take full advantage of that, he encourages homeowners and designers to understand the aesthetic, ambient and lifestyle-oriented details in a home that lend themselves to idea generation. His book is organized according to those three topics and features more than 200 photos of creative spaces (many of which he found on Houzz).
Find an interior designer near you
designs by human.1. Embrace Features That Keep You Unfocused
There's truth to that shower adage, Rattner says, because the shower is a place where people allow their minds to wander⁠ —and keeping the shower dimly lit only amplifies that lack of structured focus.
The same principle is reflected in other tips Rattner includes in the book: Seating that allows for reclining, for instance, has been shown to relax the mind and spark ideas.
Apartment ApothecaryThe home is a prime breeding ground for creativity because it's where people often do things that put them in that unfocused mindset.
"It's a place where we do a lot of mindless stuff, whether it's taking a shower or dumping the garbage or doing the dishes or walking the dog," Rattner says. "But it's those kind of moments, where you're not trying to solve a creative problem or do something creative, that we tend to get our best ideas."
Rattner recommends that homeowners and designers embrace these situations and design a home to encourage as many of these mindless activities as possible. A well-thought-out shower, home gym or kitchen sink with a view all might be worth prioritizing.
60 Kitchen Sinks With Mesmerizing Views
Hays + Ewing Design StudioSimilarly, colors and textures that stimulate the brain into using both of its hemispheres can pay off. For example, blues and greens — colors associated with nature — have been shown to spark creativity. Textured surfaces can also get brains buzzing, Rattner says. A plain white wall, he notes, won't stimulate someone's eyes.
"If you now imagine that wall built out of fieldstone or wood boards, something with a lot of texture where every square inch is different from the next square inch, your eye is going to start to jump all over the place as you take in the different surfaces," he says. "By bouncing around with your eye, you're creating pathways, connecting parts of your brain, and connection is very much tied to creativity."
See more home office inspiration photos
Mark Dziewulski Architect2. An Open Mind Needs Open Space
An open-concept space, or at least one that feels spacious and airy, is a good foundation for creative thinking, Rattner says.
"The more our sense of our surrounding space is open and expansive, the more open-minded we become," he says. "Whereas the more our sense of our surrounding space is constricted or closed-in, the more close-minded we become."
More specifically, research has found that ceilings 10 feet tall or higher promote creativity, while those 8 feet tall or lower may discourage it, Rattner says.
13 Ways to Create the Illusion of Room Height
Garrison Hullinger Interior Design Inc.Rattner says a common mistake people make is the way in which they set up their home office. Butting a desk up against a wall so the user faces that wall while working can create a constricting mindset. Instead, desks should face into a room, perpendicular to a wall or looking out a window if possible.
Meriwether Inc3. Bring the Outdoors In
A view of nature or natural elements is a common theme of creativity-promoting homes, Rattner found. The colors blue and green, for instance, are thought to be so effective at this because they remind people of things like skies, water and trees. Similarly, any design choices that emphasize natural light, views of nature, greenery or even fresh air can help.
Platform 5 Architects4. Work With What You Have
Rattner, who now works primarily from home, says he's lucky that his own home — a 1962 midcentury modern house — is set up for openness and surrounded by nature, but he's made some changes to it in the course of his research. He painted one room green, and he sets up a standing desk in his dining room to take advantage of his outdoor views.
Tussock HomesA home's existing features can almost always be altered to promote creativity, Rattner says. "If you don't have a great view or you don't have a big space, you could put up a poster or a print or a painting of a landscape, and just an image of that landscape, that sense of depth even though it's two-dimensional, will trigger the same response in your head as seeing the real thing."
Homeowners, he says, should also work with designers to address any elements that could be optimized for creativity, as pros often have a stockpile of clever tricks. Vertical lines or tall curtains can make a ceiling feel taller, for instance.
A little bit can go a long way, he notes. In other words, get creative.
"We're finding even the presence of one or two of these stimuli can make a difference in how you think," Rattner says, "but really it affects every aspect of home planning, from the layout of the furniture to the colors on the walls to the objects within the space."