As we shelter at home, many remodeling projects have been temporarily put on hold. But whether your project is still in the planning stages or is further along, there are things you can do now to keep it moving. Design and remodeling pros are open for business and able to work remotely. And while you're at home, you can make decisions, ready your space and ensure that your project goes smoothly and efficiently when hammers are swinging again. Here are 30 steps you can take to move your project along.

Material Design BuildIf You're Still in the Planning Stages

1. Make a wish list. If you've been thinking about a remodel but you haven't hired a pro yet, now is a great time to solidify your plans. You've probably never spent this much time at home before, and you may be noticing all the things you want to change. Imagine how you'd like your home to function, then make a list of what isn't working well. Create a wish list of all the improvements you'd like to make, and rank them in order of importance.
The Benefits of Working With a Houzz Pro
Dalecki Design2. Research costs. Use cost guides to get an idea of your project's budget. Houzz cost guides have information for all sizes and scopes of projects and elements, from replacing flooring to adding on to a home.
3. Adjust your expectations. You may need to make some changes to stay within your budget. Designers and renovators will help you value-engineer your project. Learn how to refine your renovation vision to fit your budget.
4. Familiarize yourself with scheduling. Find out how long your project may take once construction begins. Read about how to create a realistic design and construction timeline.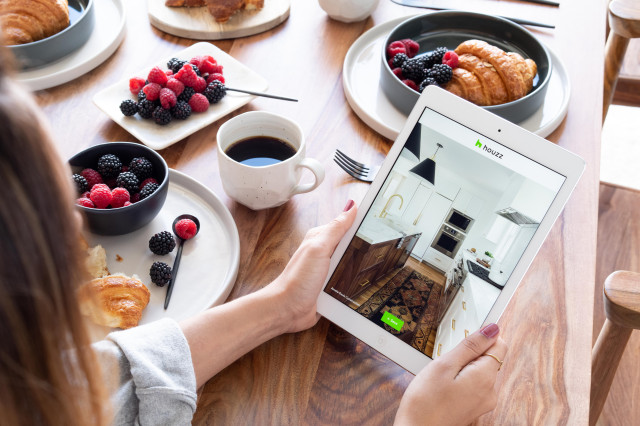 Houzz5. Browse Houzz photos to find your style. Browse Houzz photos for home design ideas and inspiration. Select the type of room or outdoor space you want to search for. Use filters for elements including size, style, shape, layout, materials and more to narrow your search.
6. Create and refine ideabooks. As you find photos you like, save them to Houzz ideabooks. You can then share them with your designer, who can use them to get an idea of your personal style and needs. Make notes about what you like and don't like in each photo. And editing existing ideabooks is a great stuck-at-home activity. Make notes and organize favorites into a new ideabook for your upcoming project.
How to Create and Use Ideabooks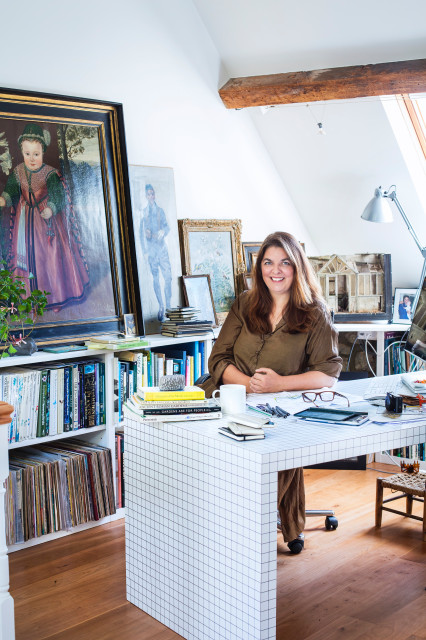 Timber Press7. Search for local design and remodeling pros. Read stories about working with pros to learn what different types do and which ones you'll need for your project. Then search for professionals in the Houzz directory by clicking Find Professionals at the top of the page. Fill in your ZIP code to find local architects, interior designers, landscape designers, contractors and other pros.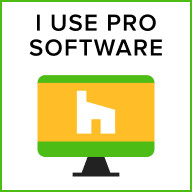 Erin Carlyle8. Check out pros' work. Peruse projects from the pros you like to see which ones suit your style.

9. Read reviews. Read what past clients have to say about the pros you find to get a sense of what working with them will be like.
10. Look for badges.Best of Houzz badges on a pro's Houzz profile page recognize the top-rated home pros and the most popular designs on Houzz by category and area. The Best of Houzz Service awards reflect a pro's overall rating and client reviews submitted during the year. The "I Use Pro Software" badge on a design or remodeling firm's page means you'd be able to collaborate with that pro from start to finish on Houzz. Houzz Pro keeps track of all communications, invoices, payments and change orders. You can also share photos or files for your pro to review, and he or she can share products, room boards and 3D room layouts that will help you envision your space.
How to Find Your Renovation Team
Danny Broe Architect11. Contact pros. Once you've found pros who look like a good fit for you, reach out to tell them about your project. Use the Contact button on their Houzz profile page or give them a call. During this initial exchange, describe the scope of your project, your needs and your budget.
How to Contact a Home Pro and Get Your Project Going
Thayer Design Studio12. Get familiar with video conferencing. Design pros still can accomplish almost everything they may have done in person before social distancing measures were a must. Using tools like Houzz Pro, FaceTime and Zoom, design pros can consult from a distance.
11 Questions to Ask an Architect or a Building Designer
エーセンス建築設計事務所13. Give pros a virtual tour of your space. If your pros were unable to visit your home before sheltering in place, take them on a virtual tour using apps like FaceTime or Zoom. Talk about how your family functions in each space, and explain how you'd like the remodel to help you function better.
14. Share your ideabooks. Invite your team to collaborate with you on your ideabooks, and keep the ideabooks updated with notes about aspects you like about each photo or product. Your pro may also share ideabooks with you that contain inspiration for your project.
15. Take measurements. If your pro didn't have the chance to take measurements, he or she can guide you through how to take them. Brush up on key measurements for rooms in your home and learn how to calculate your home's square footage. This will help your designer plan layouts from afar.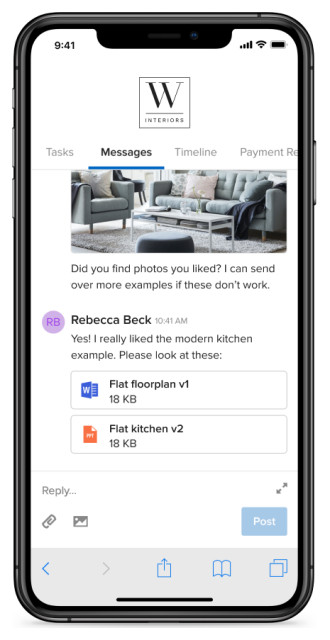 Erin Carlyle16. Get to know project management software. Many home pros use project management software to keep the process streamlined and transparent. For example, Houzz Pro keeps all communications, estimates, invoices, approvals, schedules and change orders in one spot.
Check in regularly to see if there are still any shopping decisions to make, communications to respond to, layouts to review or payments to make.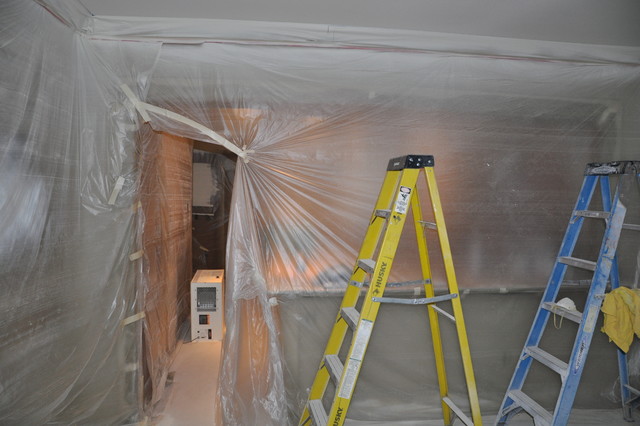 Before PhotoVentana Construction LLC17. Mentally prepare for your remodel. If you're planning to stay at home during construction, read 11 Things to Expect With Your Remodel to find out what that will be like.
18. Make plans with your contractor. Decide where the staging area will be, the best places for a portable toilet and a dumpster, and where you and the workers will park vehicles. Ask about dust control and the daily cleanup plan.
19. Figure out logistics. Designate a room to serve as a construction-free sanctuary. This is also a good time to research noise-canceling headphones.
20. Look into temporary digs. If you'll be moving out during a remodel, research rental properties or alternatives such as an RV on your own property. You may not have firm dates yet, but you can familiarize yourself with what the costs will be and factor them into your budget.
Where Did You Stay During Your Remodel?
Case Design/Remodeling of Indianapolis21. Prep the project space. There will be plenty of organizing and packing to do before work can begin, and now's a good time to get started. Sort items into Keep, Donate and Toss piles. Get rid of items you no longer need, and leave out what you will need during the renovations. Pack up everything else you'll be keeping and find a good space to store it.
Get advice on how to approach decluttering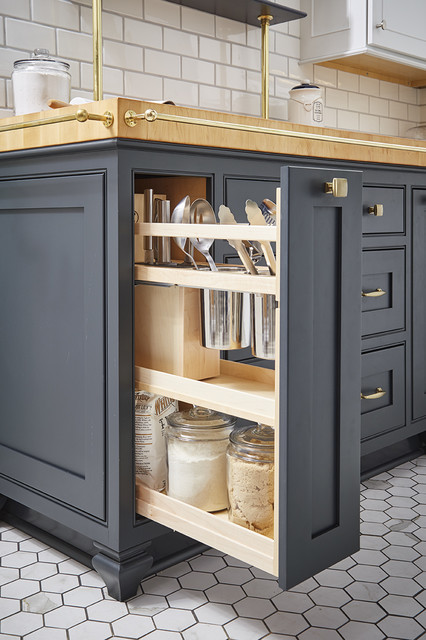 Erin Carlyle22. Think about storage. After organizing, look at the Keep pile. Think about the best ways to store and organize the items in the new design. Consider:

Specially outfitted cabinets in the kitchen for items like spices, utensils and small appliances
Spots in the bathroom for items like hair appliances, extra towels and toiletries
The total linear feet you'll need for your books on built-in bookshelves
The devices you'll want to store in a charging space. Think about where you'll want USB outlets.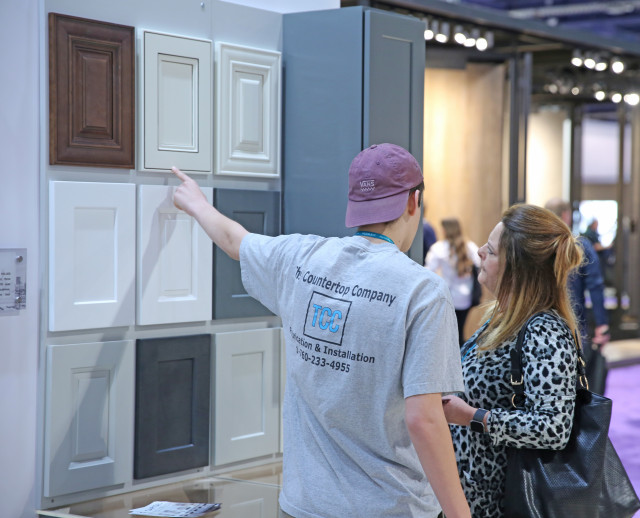 Erin Carlyle23. Familiarize yourself with materials and finishes. Once you enlist a pro to help you, he or she will present options based on your style preferences. Get ready by familiarizing yourself with popular products, materials and finishes.

Read about the latest trends in products and materials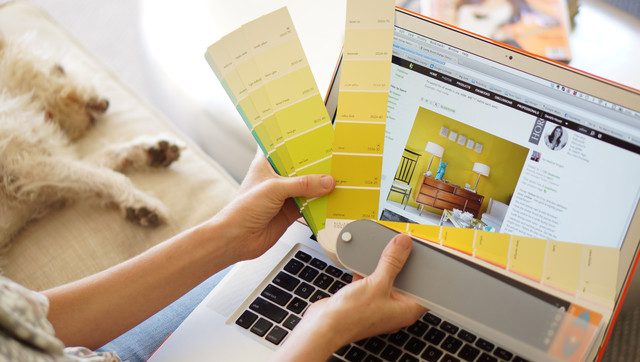 David Duncan Livingston24. Select products. After determining your style, pros will recommend product, color and materials options. They might share options with you online or send you samples. These might include fabric swatches, wallpaper samples, faucet finishes, hardware options, paint colors, flooring materials, furniture, lighting and accessories. Review room boards and product suggestions your pro sends you and discuss them during virtual meetings.
25. Make final decisions and envision your new space. Making product and materials decisions now means these items can be ordered now. This will help avoid delays once construction resumes.
While your project may be on hold while we all shelter in place, there's no better time to envision what your home will look like after renovations are complete — it's something to look forward to.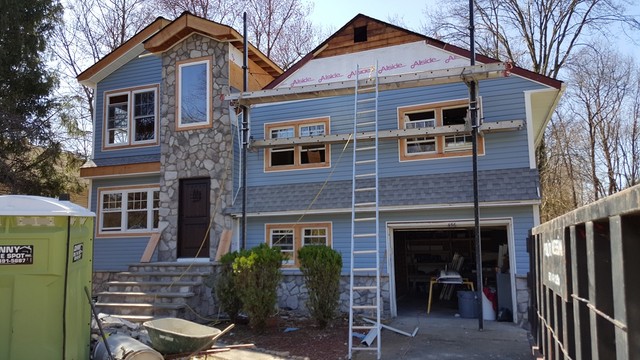 Oliveri Developments LLCIf Your Project Was Underway but Is Now on Pause
If shelter-in-place orders halted work on your shelter midway through the construction process, you have our sympathy. There are things you can do to regain some sense of control over the chaos. Clear communication and decision-making will help ease stress.
26. Connect with your team. Know that any pros you're working with are just as eager as you are to resume work. Call them to talk about what the schedule will look like once things are up and running again. While the start date may up in the air, they should be able to give you a general timeline for how long it will take to complete after work resumes.
Renaissance Homes27. Check on availability of materials. Have designers and remodelers check in with their vendors to confirm the status of products that have been ordered. If you've shopped for some items on your own, contact those vendors yourself.
28. Find replacements. If you or your designer finds items that are going to take too long to arrive or are no longer available, discuss replacement options and make your selections.
Jaffa Group Design Build29. Knock out your shopping list. Take the time to finalize any decisions that were up in the air. This way, pros can confirm that the products are still available and check on delivery schedules.
30. Look forward to your new space. Focus on how wonderful everything will be when the project is finally completed. Pull up floor plans, planting plans and layouts often to help you remember there is a light at the end of the tunnel.
Ben Scott Garden DesignShare: What projects has your time at home inspired? If you have already started working with a pro, how has the process been going? Please share in the Comments.